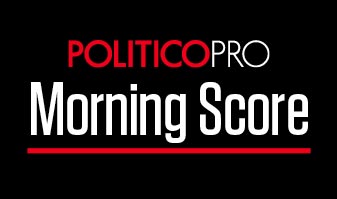 BY MADISON FERNANDEZ
Presented by The Heritage Foundation
CAMPAIGN INTEL
THE YOUTH VOTE — "More than 15 million voters have already cast their midterm ballots, according to the United States Elections Project. But young voters have contributed to a smaller fraction of that turnout compared to this time two years ago," POLITICO's Jessica Piper reports.
But, but, but: Early voting data is not a crystal ball for the coming election. Operatives from both parties and political analysts are quick to note that shifting voter habits after the Covid-19 pandemic, changing laws and former President Donald Trump's repeated attempts to sow doubt about mail voting also make it hard to establish a solid early voting baseline.
… RELATED: The Institute of Politics at Harvard Kennedy School dropped the latest Harvard youth poll, which found that 40 percent of 18-to-29-year-olds plan to "definitely" vote this year. That's on track to "match or potentially exceed the record-breaking 2018 youth turnout in a midterm election." Likely voters lean toward Democratic control of Congress — 57-31 — but 12 percent are undecided.
… SPEAKING OF: Massachusetts-based developer and activist John Rosenthal spent eight months working with other activists, including March for Our Lives founder David Hogg and environmental activist Bill McKibben, to fine-tune a message that would appeal to voters ages 18-34: "America is calling. Vote."
An independent voter, Rosenthal — who co-founded Stop Handgun Violence, a nonprofit focused on preventing gun violence, with the late Michael Kennedy — believes the nation is facing "an existential threat to democracy" and that younger voters could make the difference in combating it. Rosenthal views his effort as a nonpartisan way to combat voter suppression. "I don't care who votes and how they vote," he told my colleague Lisa Kashinsky. "Just vote."
Rosenthal and his collaborators tried to pick states with competitive contests but that were less saturated with outside cash. They ultimately settled on New Hampshire and North Carolina to launch their digital ads, backed by about $2 million raised through the nonprofit Future Majority. So far they've seen about 3 million impressions on those ads, and are expecting that to grow upwards of 5 million by Election Day.
"We'll find out on Nov. 8 if our experiment worked," Rosenthal said. And if it did, he wants to expand the effort for the 2024 presidential election and beyond. "Too often activists have only been working in an election cycle. But this existential threat has got to be met with a continuous, long-term movement to protect democracy."
CRIME WATCH — Like many Republicans this cycle, New York gubernatorial candidate Lee Zeldin has been highlighting violent attacks across the state to criticize incumbent Democratic Gov. Kathy Hochul for her public safety policies. But the family of Saheed Vassell, a man killed by the NYPD in 2018 after they mistook what he was holding for a gun, has hired lawyers and asked Zeldin to remove his first general election television ad that includes Vassell's final moments, Gothamist's Jon Campbell reports. The ad is no longer running on air — its last air date was on Monday, according to AdImpact — but still appears on social media. "Saheed was the victim here, but to Zeldin and his campaign, he was simply a Black man whose image could be manipulated to make people afraid," the attorneys said in a statement.
ENDORSEMENT CORNER — Rep. Liz Cheney (R-Wyo.) endorsed endangered Democratic Michigan Rep. Elissa Slotkin and is stumping for her next week. It's the first time she's crossing party lines for an endorsement. "While Elissa and I have our policy disagreements, at a time when our nation is facing threats at home and abroad, we need serious, responsible, substantive members like Elissa in Congress," Cheney said in a statement to the Detroit Free Press.
… The Great Task, Cheney's new PAC, is going up with its first broadcast spot in Arizona, per AdImpact.
(UN)ENDORSEMENT CORNER — Earlier this week, the nonpartisan Asian Americans for Good Government PAC pulled its support for Rep. Michelle Steel (R-Calif.) over campaign ads attacking Democratic opponent Jay Chen, which the group called "red baiting." Steel's campaign said it has no record of an endorsement from the AAGG-PAC.
"In recent weeks, Steel's camp has ramped up attacks on Chen, D-Hacienda Heights, accusing him of supporting 'Chinese Communist Party Confucius Institutes in our schools' – referring to China-backed institutes that supporters say promote Chinese language and cultural programs but opponents allege are fronts for more nefarious activities, like espionage. The accusation stems from a 2010 vote Chen took while a school board member. (As of April, there were only 18 such institutes in the U.S., according to a recent Congressional Research Service report.)," The Orange County Register's Kaitlyn Schallhorn writes. Chen's campaign calls the allegation "patently untrue."
… "Anti-Communist Ads In OC House Race Get Pushback In Little Saigon," by LAist's Josie Haung: "In an election cycle dominated by the economy and reproductive rights, Republican Michelle Steel's campaign to stay in Congress has been focusing much of its attention of late on China. Ads portray her as a China hawk and her Democratic rival Jay Chen as a Communist sympathizer. It's a play for coveted votes in Orange County's Little Saigon, where antipathy toward Communism and China's government runs deep among refugees who fled authoritarian rule decades earlier."